Colin stayed with us for a few weeks recently.
He has never driven a car.
Let alone a tractor.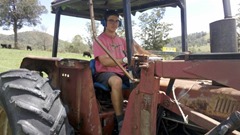 Never milked a cow (let alone got covered in cow manure)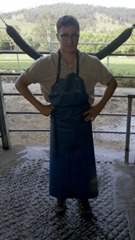 Used a laser level or tiled
Soldered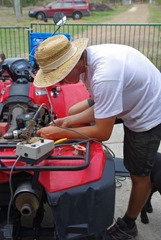 Or quadded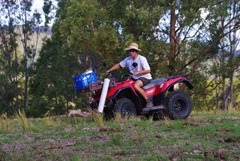 We suspect he had a good time. We certainly enjoyed having him and are so grateful for all the work he did for us.