We had a lovely article written about us in the local paper, the Wingham Chronicle: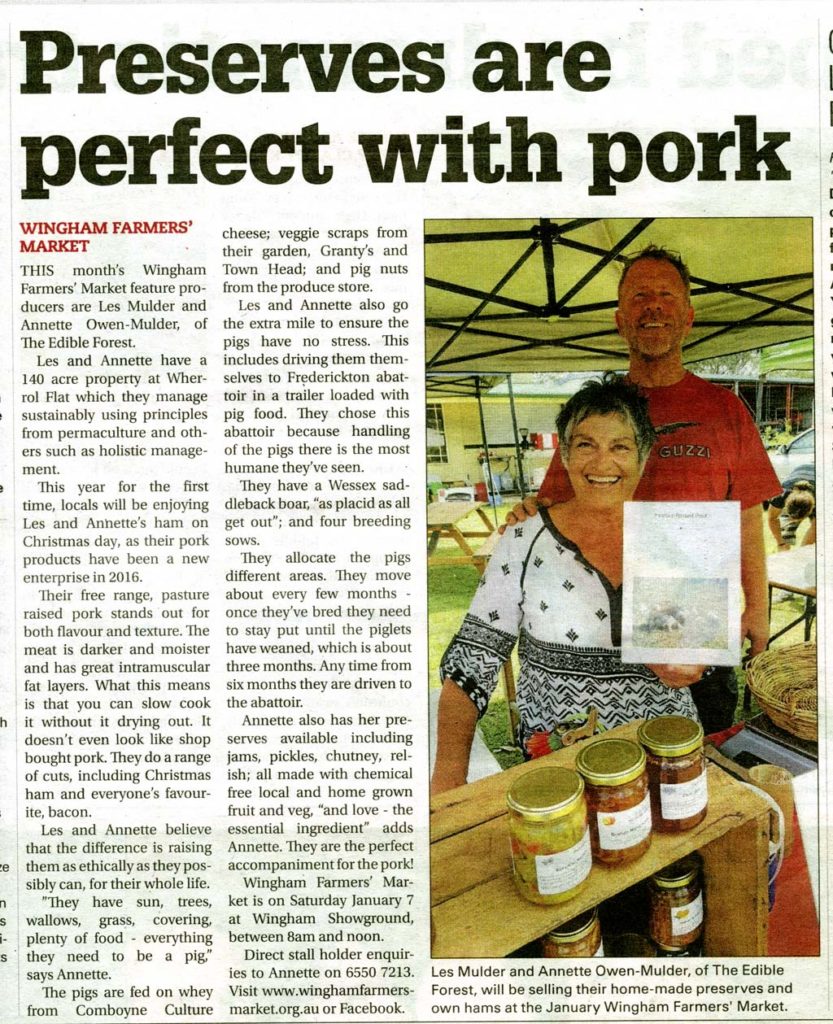 Christmas leftover recipe
Pytt i panna – or translated from Swedish "small pieces in a pan."
This is one of Les' favourites.  He used to hate leftovers but now he asks for them.
Dice potatoes into small cubes, fry until brown in pan in a little oil.
Remove from pan.
Saute leftover meat (also diced) until hot. Any meat can be used here
You can add some leftover gravy or your favourite mustard – it's all up to you.
Add cooked potatoes, warm through, then add lots of chopped parsley.
Top with fried egg or raw egg yolk – yum!
Serve with The Edible Forest's Zucchini Relish or any fermented veggies you like.