This is one of our absolute favourites.

Simple to make with minimal ingredient, it's amazing how much flavour this dish has.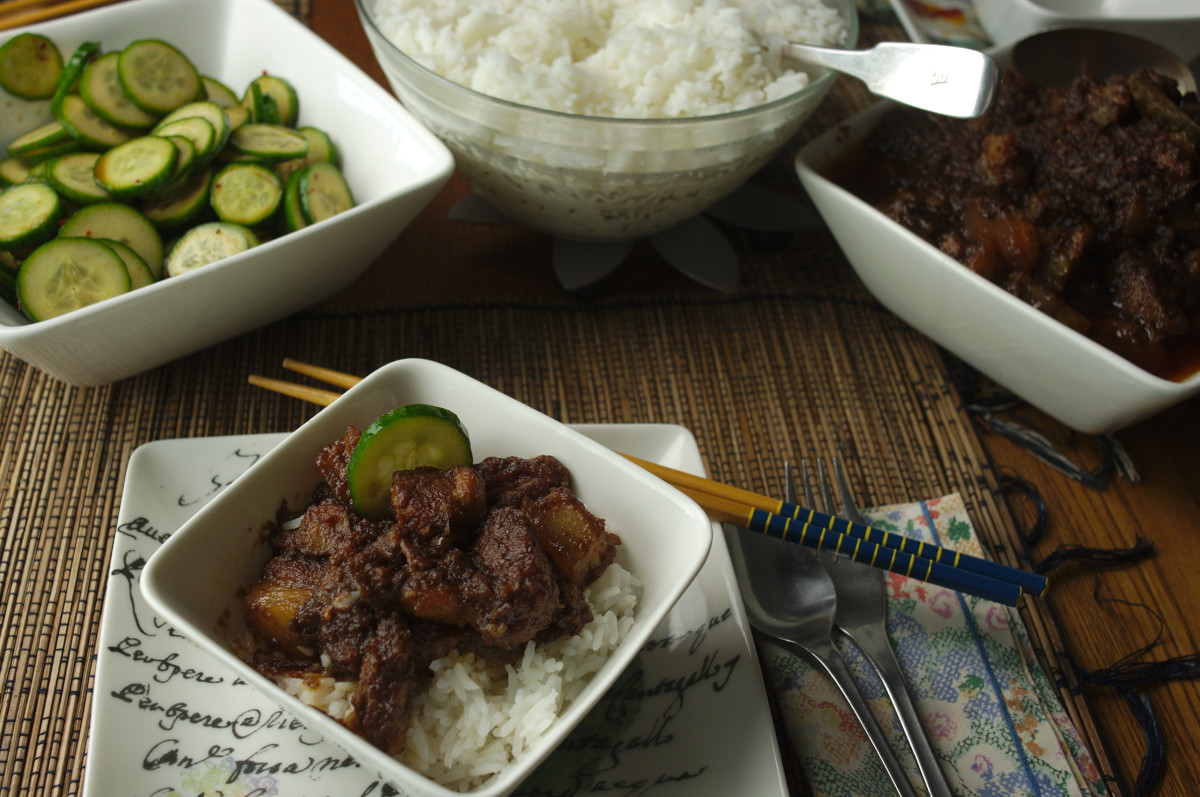 Ingredients
1 tbsp tamarind concentrate
2 medium onions, rough chopped
2 tsp grated ginger
2 tbsp sweet dark soy sauce (ketjap manis)
1 tbsp sambal olek
1 tbsp vegetable oil
½ kg pork spare ribs or belly
½ cup water
½ tsp salt
1 tbsp brown sugar
Method
Place the onion, garlic, ginger, ketjap manis and sambal olek into a food processor and make into a smooth paste.
Heat the oil in a deep heavy based pan over a high heat and fry the pork, turning often, until browned all over. Reduce heat to medium and pour off the excess fat. Add the onion mixture and fry for 5 minutes, stirring regularly. Add the water, salt and tamarind concentrate and mix well.
Reduce the heat to low, cover and simmer for 1 hour.
Add the brown sugar, increase the heat to medium and cook uncovered, stirring often until the sauce is dark and sticky.
Serve immediately with plenty of jasmine rice.
Serves 4